If You Give a Mouse a Cookie
Written by Laura Numeroff
Illustrated by Felicia Bond
Reviewed by Michael O. (age 7)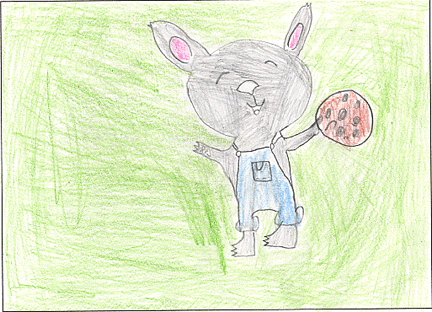 This story is about the things that can happen when someone gives a mouse a cookie. He will want some milk to go with it. After that, the story is about how the mouse keeps asking for stuff because everything he asks for needs something to go with it. After he gets the stuff to go with it, he thinks of something else to go with the new stuff. This is a very easy story to read and I think the illustrator did a very good job on it. The author mixed in his words to go with the illustrator's stuff.
I thought that the book has brilliant pictures and words. When I first read the book I thought there were some things funny and I kept wondering what would come up next. The pictures were funny because they showed the mouse doing funny things and sometimes he would look like he was mad and sometimes he would look real happy. My favorite part of the book was when the mouse was sweeping the floor and he looked mad. The illustrator made his face look funny. This book is kind of like If You Give A Pig A Pancake, If You Take A Mouse to the Movies and If You Give A Moose A Muffin because they are all written in the same way and by the same person.
I think that this book is good for kids and parents because it is fun to have your imagination wonder what is going to happen next. People who like friends that help each other would like this book. This is a fun book to read to your parents because it is easy and funny. Kids who like to laugh with their parents would like this book.