Mice Are Nice
Written by Charles Ghigna
Illustrated by Jon Goodell
Reviewed by Emily K. (age 6)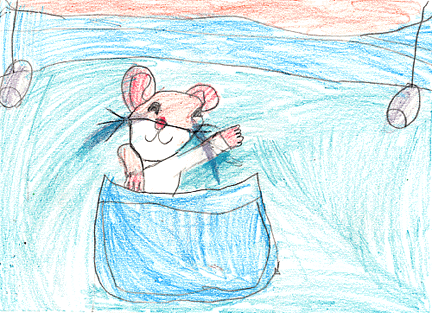 This book tells you how to find a good pet. The pets that I like are mice, bunnies, kittens, parrots, puppies, ferrets, snakes, and guppies. Of all the pets, mice are what I like best. This book tells you why they are the best. What I don't like about the pets is that bunnies tails are too puffy.
I like this book because I like all the animals in it. My favorite part is that mice can fit in your pocket! It made me feel happy, especially when the mice were cuddling up in a ball. I like the way the words rhyme because it makes the book easy to read.
I recommend this book to anyone who likes pets and especially mice. My friend Dominique would like this book.