A Color of His Own
Written by Leo Lionni
Illustrated by Leo Lionni
Reviewed by Kaiya W. (age 5)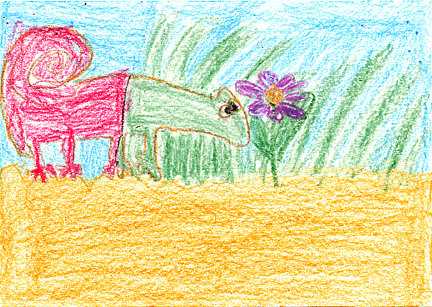 This very cute story is about a chameleon that was sad because he did not have a color of his very own. Everywhere he went he would turn a different color. He wanted to stay the same color all the time but if he would move to a different place, his color would change. He was so sad but then he found a friend and he became very happy!
I learned that chameleons are special because they can change colors. This story helped me to understand that we are all special and that if we make a new friend that can help to make us happy.
I liked this book because it is very colorful. I also liked that the chameleon made a new friend and I like making new friends everywhere I go. My favorite part of the book is the end. He becomes happy and that makes me happy.
I recommend this book to my friends because it is very interesting, full of lots of colors, and it is easy for me to read all by myself! It is a good book for kids like me who are learning to read because most of the words I already know.