Nancy Drew and the Mysterious Image
Written by Dear America A Dear America Book
Illustrated by Carolyn Keene
Reviewed by Kerrin M. (age 10)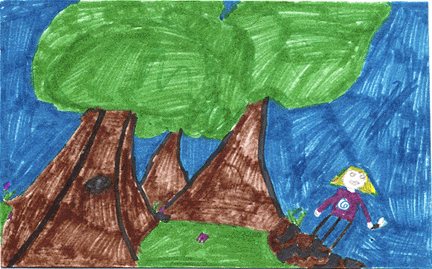 Do you like mysteries? Well, if you do this is the book for you. Nancy Drew has another mystery solve. Actually two.
A famous photographer, named Dalla Curry, is accused of copying a photo idea. An actor, by the name of Clare Grant has gone missing. First they find a ripped up photo of Clare Grant, then car tracks, and foot prints. What next?
The book was awesome and a very difficult mystery to solve for Nancy Drew. I liked it because you never knew what was going to happen. I think that I am alot like Nancy Drew, because I like to solve things, and I want to be a crime investigator when I get older.
I recommend that kids about 10-12 would like it and also mysteries. There are many more mystery books about Nancy Drew in your local library. If you want to read a mystery book, or a book for pleasure the Nancy Drew Mystery books would be a good choice.