Itchy Itchy Chicken Pox
Written by Grace MacCarone
Illustrated by Betsy Lewin
Reviewed by Rebecca P. (age 6) & Michael P. (age 6)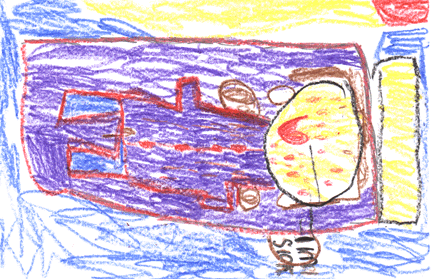 This book is about a boy who had chicken pox and he had to take an oatmeal bath. He felt itchy, so he went to bed. He had a spot and another spot. The boy had chicken pox. His daddy counted his spots. When he was better, he got to go to school. Itchy Itchy Chicken Pox is a rhyming book.
If you had chicken pox, you would like this book. If you didn't have chicken pox, you would also probably like this book. You would see what happens when someone gets chicken pox. We like the pictures because the illustrator makes us feel itchy! The illustrator drew spots EVERYWHERE!
Kindergartners and first graders would like this book. It is good for kids who are learning to read. Preschoolers would like someone to read it to them.