Crickwing
Written by Janell Cannon
Illustrated by Janell Cannon
Reviewed by Dylan S. (age 8) & Rushil S. (age 7)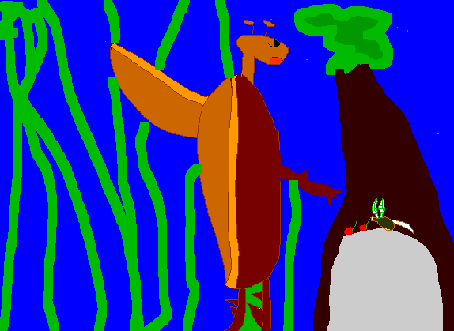 A cockroach named Crickwing lives "far below the great forest canopy." Crickwing was staying away from bigger animals because they tried to eat him. Crickwing knew that the forest was filled with predators. An ocelot almost pounced on Crickwing. The ocelot chased Crickwing but Crickwing jumped into a crevice. There he found insects that were smaller than him. He then picks on them. If you would like to know what happens next, read this book.
We like the illustrations because the illustrator makes the insects larger than they usually are in real life. The pictures have a lot of details. The author used a lot of unusual words in his descriptions of the beetles. The lesson in this book is to treat others the way you want to be treated.
Rushil and Dylan's favorite part was when Crickwing tripped the leafcutting ant and said "Have a nice trip, see you next fall!" We loved how the author wrote funny expressions.
We recommend this book to children ages eight and younger who like insect adventures. If you like to walk in the forest, you will like this book because this book takes place totally in the forest.