Young Cam Jansen and the Pizza Shop Mystery
Written by David A. Adler
Illustrated by Susanna Natti
Reviewed by Stephen L. (age 7) & Tomer L. (age 8)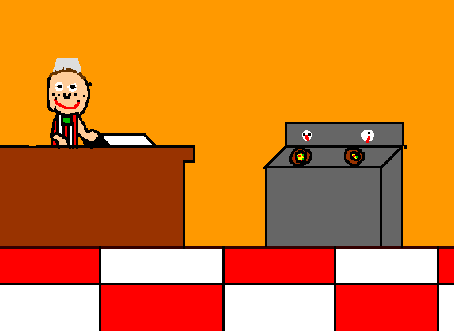 A girl named Cam Jansen has an amazing memory. Whenever she says "click" she remembers anything she wants to remember from the past few hours. She went with her father to the mall to get things for school. The stationery store was crowded so they decided to eat first. They went to Mel's Pizza shop and went to Mel's counter to order the pizza. It was Mr. Jansen's turn to order pizza. First Cam and her friend Eric Shelton went to the back to find a table that has enough chairs so they could all eat pizza together. Cam and Eric went to Cam's dad to tell him that they found a table. Cam went back to the table to check it and put her jacket over the chair to remember which table was theirs. Cam went walking around the shop till she got to Mr. Jansen at the front of the shop but when they got back Cam's jacket was gone. Will Cam ever find her jacket? Read the book to find out.
Stephen's favorite part was when Cam's dad and Cam started to look for Cam's jacket because it reminds Stephen of when he lost his jacket in a restaurant. Tomer's favorite part was the end of the book because it had a happy ending. We like the illustrations because they match up with the words. Cam said "click" which is part of a sentence and the illustrator showed that in the picture. We thought the character Cam Jansen was special because she had an amazing memory.
We recommend this book to people who like mysteries. We think this book is good for grades one through fourth because we believe mystery books can get children to think if they are going to be able to solve the mystery or not. So, for those grades it is more exciting than other chapter books.