The Secrets of Droon
Written by Tony Abbott
Illustrated by Tim Jessell
Reviewed by Daniel A. (age 8)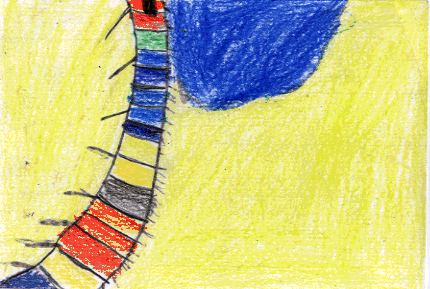 Neal found a trunk of toys. Just then Julie opened the door to get their soccer ball. Sparr is evil, evil, evil. He is the King and they defeated Sparr because they flew away on a magic carpets. Eric, Julie and Neal couldn't leave anything in Droon or take anything from Droon or else the nins would come, which wouldn't be good. The kids can't get home. Maybe their new friend Keeha could help them get home?
My favorite part was when Keeha held Eric with her magic. I thought it was awesome you might think its pretty cool too, For one thing, I hope you like it .
My favorite character was Keeha, because she has the eye of dawn which can control the World of Droon.
It's like book I've read before it's called , The Secrets of Droon, Journey to the Volcano Place and it is by Tony Abbott.
Read the book to find out more.
I recommend this book to ages 7 to 20.
THE END.