The Canada Geese Quilt
Written by Natalie Kinsey Warnock
Illustrated by Leslie W. Bowman
Reviewed by Timothy D. (age 8)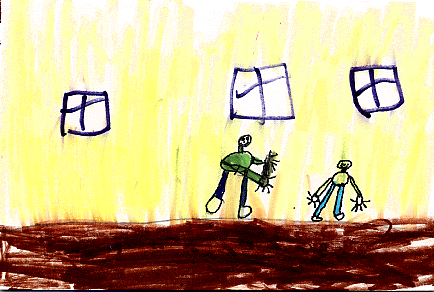 This story is about Ariel and her grandmother and mother. Ariel's mother is having a baby. They will make a quilt for the new baby. Ariel is going to draw the designs. Grandma is going to sew the quilt for the baby. Then grandma had a stroke and Ariel had to finsh the quilt.
I mostly liked this book because it was kind of short. It was a good story, too about helping your family out. My favorite part is at the end when Ariel gets a quilt. I like this part because it is a surprise. It makes me think of when I got to go to the skating rink. I didn't expect it.
I recommend that you read this book too. It was interesting. Kids 10 and up could read it.