More Tales of Oliver Pig
Written by Jean Van Leeuwen
Reviewed by Juliette B. (age 7)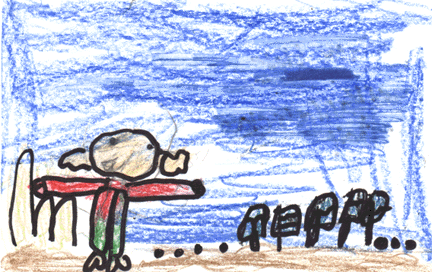 This book has five chapters in it. There is a chapter called, "The Surprise Seed". This chapter is about a pig named Oliver and his father. Father and Oliver are planting a vegetable garden. Father and Oliver are planting radishes, string beans, cucumbers, squash, and pumpkins. The pumpkins grow a lot, and Oliver's whole family eats them.
My favorite part in the chapter is when Oliver and Father are planting because it's rare to plant if you live in the city.
If you read Tales of Amanda Pig, you would also love More Tales of Oliver Pig because they are both by the same author.
I recommend this book to young readers because it has a lot of dialogue that is not too hard for younger grades because it does not have hard words in it.