The Chocolate Touch
Written by Patrick Skene
Illustrated by Margot Apple
Reviewed by Jordan G. (age 8)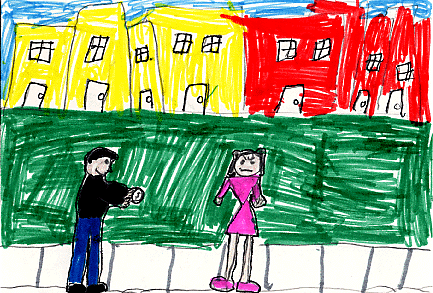 John Midas is nuts about chocolate! John found a coin and he went to buy a box of chocolates, but he didn't know he got a magic chocolate. He ate the chocolate and in the morning he was ready to brush his teeth and his toothpaste turned to chocolate in his mouth. John ate his gloves because they turned to chocolate and a kid wanted to bite the gloves but John said no so the kid grabbed the gloves,and bit the gloves too but all he tasted was dog hair and garbage. Other things John ate turned to chocolate too. You have to read this book to find out what happens at the end.
My favorite part was when John ate Susan's coin. I like this book because it is goofy. John was the cheapest kid I ever read about. He didn't share his candy with anyone.
I recommend this book because it is funny. You could learn about responsibility. Kids in third grade can read it.