The Canada Geese Quilt
Written by Natalie Kinsey Warnock
Illustrated by Leslie W. Bowman
Reviewed by Kylie P. (age 8)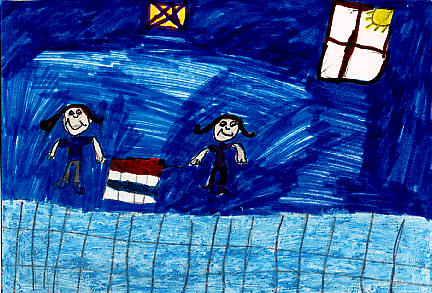 This book is about Ariel, mom, dad, and grandma. Ariel and Grandma are making a quilt for a baby brother, but he is not there yet. Ariel drew a picture of geese for the quilt. After a while, her grandma had a stroke. She had to sew the quilt by herself. She was scared that her grandma would die, but her grandma said that she would always have her in her heart.
I liked this book because it was about quilts and about a girl helping her Grandma. My favorite part is when Grandma and Ariel make the quilt together. Even when her Grandma couldn't do things like she used to, Ariel helped her so the quilt got finished. My grandma and I make quilts together too. I like making quilts. The quilt we made was purple.
I recommend this book because it made me feel happy. I think 8- year- olds can read this book.