Bunnicula
Written by Deborah and James Howe
Illustrated by Alan Danieil
Reviewed by Mergim (age 8)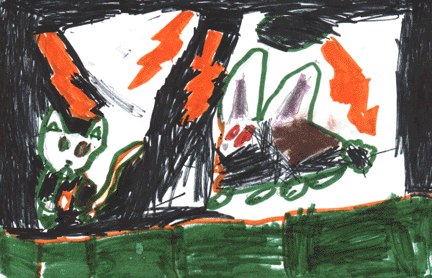 Have you read Bunnicula? Well you definitely should because it is such a funny story. In one part, a vampire bunny turns fruit white! But Harold a dog and Chester a cat try stopping this bunny from turning into a vampire bunny.
I like how Harold tries to handle Chester the cat. It?s funny how these two characters get along.
I is the first book in a series of stories about Harold and Chester. I think this book is great for third graders to read. I recommend it to people who like mystery books and who are interested in reading about vampires.