Amber Brown is Not a Crayon
Written by Paula Danziger
Illustrated by Tony Ross
Reviewed by Cosette H. (age 8)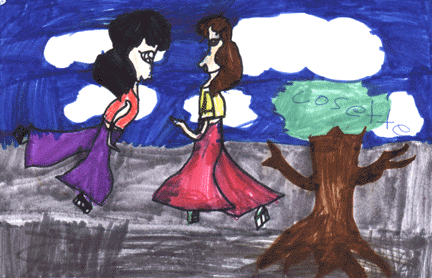 This story is about a little girl named Amber Brown who gets a class picture and it turns out to be a horrible thing. When she gets her own picture there are a lot of marks on it and you can?t really see the picture that much. Amber has to use a picture for her homework but the teacher will think that Amber drew on it and the teacher already said not to.
I loved the book so much because it?s so interesting, like when she gets her picture and it turns out badly. The story has so much detail in it.
The big ideas are what the story is mostly about. I think the book is very, very, good. I really liked the cover because it tells a lot of what is going to happen in the story. You should read this book if you like to read about stories that take place in school.