The Other Side
Written by Jacqueline Woodson
Illustrated by E.B. Lewis
Reviewed by Jihye R. (age 8), Anthony M. (age 7) & Gal M. (age 7)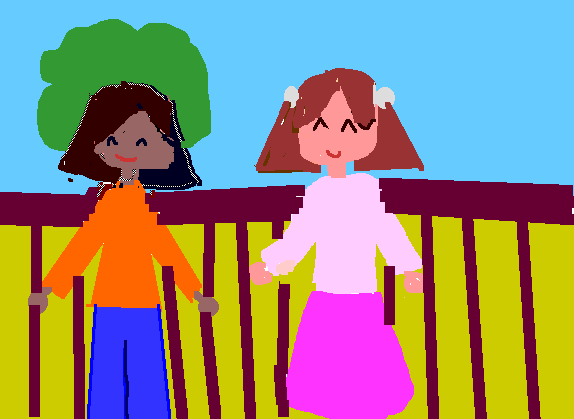 Two girls were separated by a fence. Why were they separated? The one girl, Clover, was black. The other girl, Annie, was white. One day Annie and Clover sat on the fence and talked to each other. They became friends and talked all summer. Toward the end of the summer Annie came over the fence to the other side and played with the black girls. Annie said "One day somebody is going to knock this old fence down." Hopefully, the black and white people will get along.
The illustrations in this book look real. We thought that Jacqueline Woodson made this book from the time that black people and white people were not friends. The author used lots of details about Clover and Annie being friends. Our favorite part was when Annie and Clover got along. The character who we liked the most were Clover and Annie because they were nice to each other.
This book is a good book for children because it has lessons in it. For example "Someday somebody's going to come along and knock this old fence down." This lesson teaches that black people and white people should not be separated.