Tight Times
Written by Barbara Shook Hazen
Illustrated by Trina Schart Hyman
Reviewed by Dylan D. (age 8) & Alex Y. (age 7)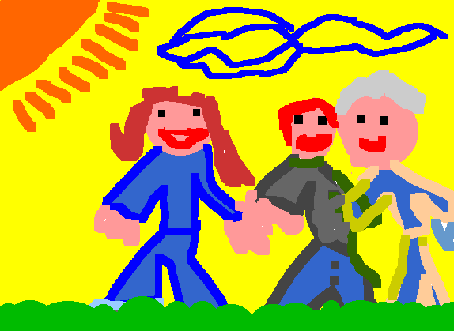 "Why can't I have a dog?" The boy wanted a dog because he had no friends. He asked his mom if he can have a dog because he wanted to give his lima beans to the dog. His mom said no because his dad lost his job. They could not afford it. He felt bad that he could not have a dog.They wanted to go to the lake but they could not afford that either. So they went in their sprinkler instead. He sat on the steps and heard something. It was a cat and his mom let him keep it. He called the cat "dog."
One thing that we did not like about this book was that the illustrations were all in black and white. Alex thought that it was a sad book. He thought it was sad when the dad lost his job. We both liked the cat because it was funny when it did not want to eat lima beans. We both liked this book because the boy got a cat at the end and he was happy.
We recommend this book to people who like dogs and cats. If you like books with happy endings you will like this book. Alex recommends this book to people who do not like lima beans.