Wemberly Worried
Written by Kevin Henkes
Reviewed by Karli S. (age 7) & Amy L. (age 8)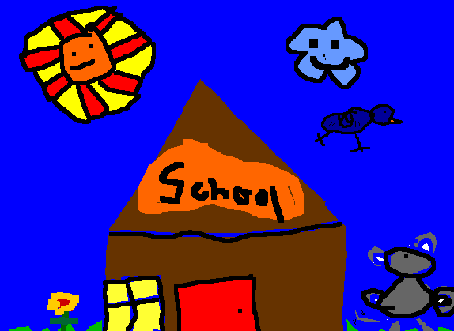 Wemberly worried a lot. She worried about little things and big things. For example, she worried about the chains on the swings and her doll petals. Wemberly worried throughout the day. Wemberly was afraid to go to school, but when she got there she met a girl named Jewel who worried as much as Wemberly did. They got to know each other and from then on they were best friends. They helped each other not to be worried any more.
This book was cool because Wemberly worried about everything, so it made us feel worried, too! We liked the book because it was a nice ending. The book was funny because Wemberly was afraid to go to school. Our favorite part was when Wemberly had a long list of worries because she had to go to school. It is our favorite part because it was very funny. We loved the book.
We recommend this book to people who like playing together. We think anyone who worries a lot would like this book. We think people all over the country would like to read this great book.