Book Worm Buddies
Written by Judy Delton
Illustrated by Alan Tiegreen
Reviewed by Teddy S. (age 8)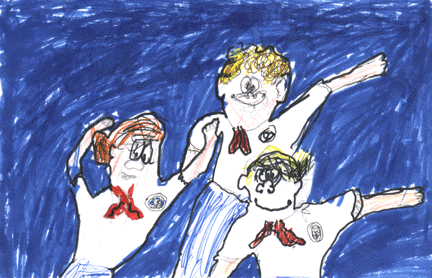 Do you totally love reading? A new school year has begun and the Pee Wees are busy earning their library badges by writing a report after they finish a book. Somehow Rodger is excited and he is packed full with great books but they are baby books. He tries to get the badge first.
I noticed that I actually collect badges too. Once I earned them that?s how I get them. The other books in this series are much different. They all are about different funny stories. I noticed that this book has more details about the Pee Wees trying to read their best. I love the subject, which of course is reading too. I like how all the Pee Wees got their badges because they all learned to read.
I think that readers who love to read should read this book because if they do a book report they?ll know that they?ll need a book with lots of good details and fun parts.