Super Diaper Baby
Written by Dav Pilkey
Reviewed by Tommy W. (age 8)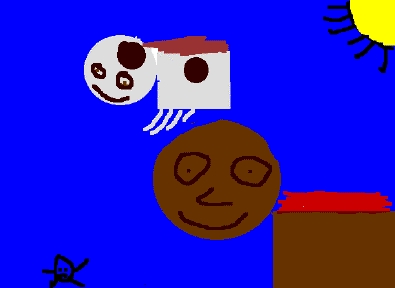 Super Diaper Baby is about a baby and a dog that save the day. The characters are Billy, Billy's mom and dad, and Deputy Dangerous and Danger Dog. Billy gains super powers and beats Deputy Dangerous.
I really liked this book because it has lots of action and it's funny and I love funny books. It is a great book to read over and over again, too, because every time you read it you find something you had forgotten about! I like all of Dav Pilkey's books, but this is his best one.
I would recommend this to a person that likes Captain Underpants and people that like comic books.