The Cookie-Store Cat
Written by Cynthia Rylant
Illustrated by Cynthia Rylant
Reviewed by Ruth B. (age 7)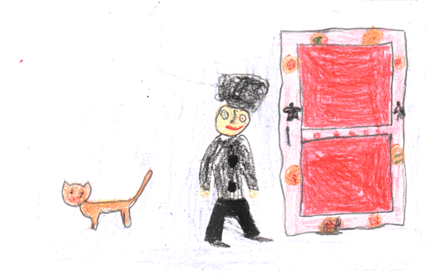 Once a cat was lost and one of the bakers from the bakery brought the cat in. They got a bed and a bowl. The bakers say nice things about the cat, and he goes on a walk through the town and makes friends.
I think you should read this book. I think it is a mouth watering book with lots of fun.
I liked it because I like cats. My favorite part is when the book says that the cat spends his days in the most deliecious way because it makes me hungry. I love that part so much. There are recipes at the back of the book and it tells you how to make a gininger-bread man.
I think you should read this book only if you like food or candy and cats.