Goosebumps The Curse of the Mummy
Written by R.L. Stine
Reviewed by student in Mrs. Hernandez's 5th Grade Class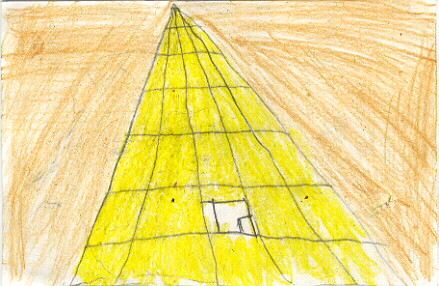 This book is about a boy named Gebe who got lost in a pyramid and a mummy captured him. When he was going down the stairs the mummy wanted to kill the boy. His uncle Charlie comes to help him out. Read the book to find out the adventure Gebe and his uncle have.
What I liked about the book is when the mummy kidnaps Gebe. This is my favorite part because I like it when mummies kidnap kids. The most interesting characters was the mummy and Gebe. They were the main characters in the story.
I recommend this book to children that like books about mummies. Also to children that can read at fifth grade level or above because this book is a higher level.