I Hate English
Written by Ellen Levine
Illustrated by Steve Bjorkman
Reviewed by Maria R (age 8)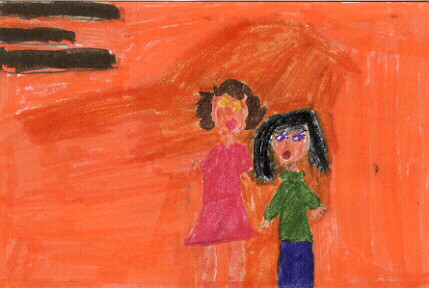 Mei Mei lived in China then she and her family moved to New York. She didn't know why she don't want to move to Chinatown in New York. New York was a new place for her and her family. The people in Chinatown looked like people from her country and some people even talked her language. At Mei Mei?s school in New York everything was taught in English. She did not like english she loved her own language. Mei Mei?s teacher tryed to convince her that the English language was not a bad thing. To find out what happens to Mei Mei in New York you will have to read the book.
I enjoyed reading this book because the illustrations are great. My favorite part in this book was when Mei Mei writes in Chinese. I think it would be neat to know how to write in Chinese. The characters in this book remind me very much of my friends here at Eagleton Elementary.
I recommend this book to third grade students. Children that come from other countries can see that learning English does not have to be a terrible thing. I think this book is for all audiences.