Goosebumps - Ghost Beach
Written by R.L. Stine
Reviewed by Chrystal R. (age 11)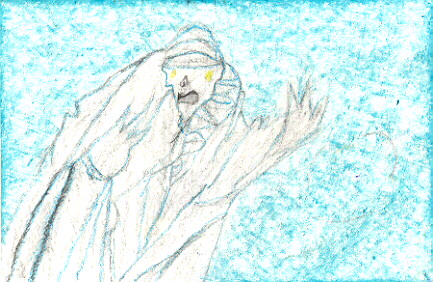 Do you Believe in Ghosts? This book is about a ghost that lives in a cave near a beach. Jerry find the cave and want's to explore it so bad. He hears stories from his friend. Supposedly, this ghost comes out at night during a full moon to haunt the beach. Read to find out if Jerry goes in the cave. What will happen?
It was very scary because there were ghost on the beach. I give it 5 stars because it was very interesting. My favorite part is when the ghost said there's no fishing, no swimming, no surfing, and then he turned around and hit his head and fell down. I like this book because it is funny and scary. There is only one illustration on the front of the book. The illustration is cool. I wish I could draw like that.
I recommend this book to everyone that like scary books. At time it's funny and sometimes very scary. If you like descriptive books this is the book for you. When I was reading it felt like I was in the book.