Things That Float
Written by Cathy Drinkwater Better
Reviewed by Aakash R. (age 7)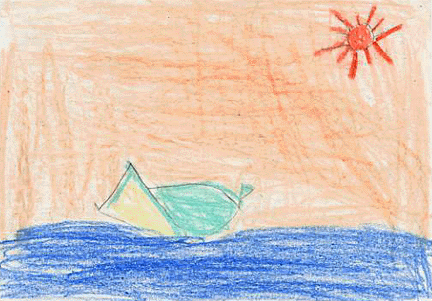 This book is about different things that float. The pictures are excellent. It talks about ten different kinds of boats. They could be used to travel on water. There is a boat called a cabin cruiser. You can sleep on a cabin cruiser. Read this book.
I like this book. My favorite part is about the cruise ship. It reminds me of all the fun I had when I went on a cruise. It has adorable illustrations. It is like the other books by Cathy Drinkwater only better. It talks about different things that go.
I recommend this book to anyone who likes to travel. You can learn about different ways to go on water, on land and in the air. Read this book!