Mr. Popper's Penguins
Written by Richard and Florence Atwater
Illustrated by Robert Lawson
Reviewed by Jamie M. (age 10)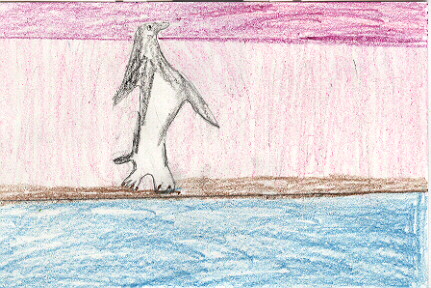 Do you like funny and silly books? Well, I do so here is one that you might like as much as I do. I wish that I had this book at home. This book is about a man who gets a penguin from the Antarctic and gets another penguin who then has babies. The adult penguins names are Captain Cook and Greta the owner's name is Mr. Popper who has two kids name Janie and Bill. Then the poppers go to New York for a performance.
This book is so funny because the way the penguins do things and the way they walk. I like this book very much. The reason is because I at first thought it was going to be boring. But later, when the train people tried to make the penguins jump out and it looked really funny to me. The characters that I liked was the Popper family. Mr. Popper is my favorite character because his personality made him interesting to me that he likes wild life.
I recommend this book to Quy who is in Mrs. V's class why, he is a good boy. I think everyone will like this book. To find more about the book, read the book for your self and see what you think of it. Talk to you later.