On My Honor
Written by Marion Dane Bauer
Reviewed by Joel A (age 12)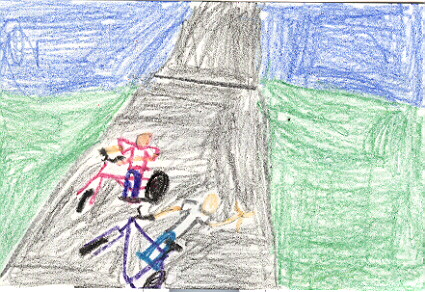 Tony is like a daredevil, he is like a crazy man. He dares Joel to go to the buffs [Buffs are like mountains], after his dad said not to go to the buffs. But they went to the buff anyway. They stop at a river to take a swim, but Tony drowns in the river. Joel can not find him. So he is going home and his dad is upset!
I like this book because it is fun. My favorite of part of the book is when Tony dares Joel to go to the buffs and they go. It is adventurous and fun to read.
I recommend this book for kids of all ages and old people that like adventure books. The book was fun to read. It was exciting and sad. It reminded me of the book Chicken Little because the uncle drowns.