Goosebumps - Ghosts of Fear Street
Written by R.L. Stine
Reviewed by Elier M. (age 10)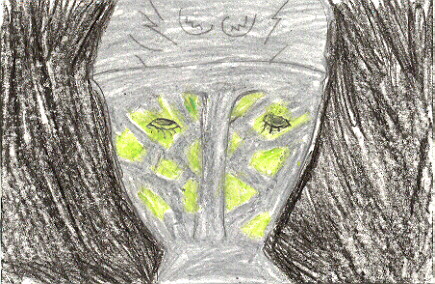 Do you believe in ghosts? Well this book is about a kid named Mike and his dad that are trying to make his dads museum better. The armor that Mike likes in the museum is haunted. The armor is scaring the people away and Mike and his dad are scared. Read this book to find out what happens to the armor, the museum, Mike and his dad.
The story reminds me of when I went to a haunted house and was very scared. I like how the author describes Mike that he's helpful, brave, smart, and likes museums. My favorite part of the book is when Mike found out that the armor was haunted. This book reminds me of my brother because Mike was brave and my brother was brave when he stood up to a big bully.
I recommend this book to students that like to read fiction books and that like to read scary books. I like this book because I like to get scared. What will get your attention is the setting in the museum. I like museums to look at ancient things.