Junie B. Jones Is (Almost) A Flower Girl
Written by Barbara Park
Illustrated by Denise Brunkus
Reviewed by Mia S. (age 7)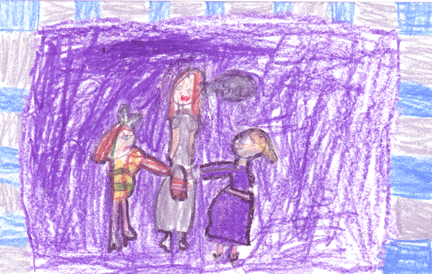 This book is about a girl whose aunt is a going to get married and her friends are going to teach her how to walk down the aisle. Then she calls her aunt to tell her that she's going to be the flower girl! But will she get her wish?
I think Junie B. is funny because she pronounces words wrong. Like for Junie B. 'exactly' is "zactly".
I like the chapter called, "A Little Tassle" because Bo shares the flower petals with Junie B. Bo is Junie's new cousin. If you like this book you should read the other books in the series becuase they are just as good.
I recommend this book to people who like to laugh and smile and people who have been to a wedding.