Lo que le encanta a conejito
Written by Cyndy Szekeres
Reviewed by Yadria G (age 10)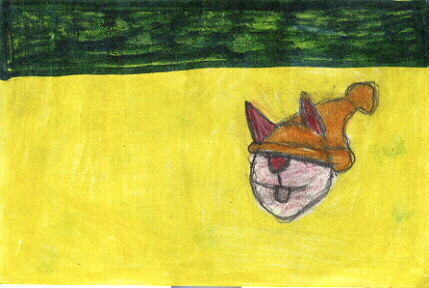 The bunny and the mouse are friends. The bunny loves to play with his great big ball. He also enjoys making cakes because he loves to eat them. Bunny also enjoys panting. If you like bunnies you will have to read this book.
I really liked this book because I was interested with it from the beginning. It is a book that every one can read. My favorite part was when the bunny and mouse were playing with the different hats. This is my favorite parte because it reminds me of when my sister and I play together. We have a enjoyable time when we play together. I felt really happy when I read this book.
I recommend this book to all school children. This is a pleasant book to read. The characters in this book are lovely. I think this book is good for all audiences.
Original Student Review in Spanish
El conejito y el ratosito son amigos. Al conejito le encata juegar con una gran pelota. Tambien le encanta hacer pasteles por que se los come muy rico. Al conejito tambien le encanta pintar. Si te gustan los conejitos tendras que leer este libro.
Si me gusto este libro por que me intereso desde el principio. Es un libro que todos pueden leer. Mi parte favorita del libro fue cuando el conejo y el ratoncito se estan divertiedo con los diferentes sombreros. Es mi parte favorita por que me recuerda de cuando mi hermana, y yo jugamos. Tambien nos divertimos cuando jugamos juntas. Me senti muy alegre cuando lei este libro.
Yo recomendaria este libro a todos los ni?os que estan en la escuela. Este libro es agradable para leer. Los personajes son muy lindos. Yo pienso que este libro es buen libro para todas las audiencias.