Donde viven los monstrous
Written by Maurice Sendak
Illustrated by Maurice Sendak
Reviewed by Jazmin C (age 9)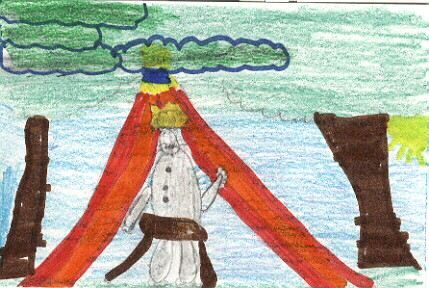 Have you seen a monster? This book is about a boy named Max. Max gets in trouble for being mischievous with his dog. His mother sends him to bed with out any dinner. That night Max?s bedroom turns into a jungle. To find out what happens you will need to read this book.
This book reminds me of when I once dressed as a monster. My favorite part was when Max gets in trouble by his mother. This book also reminds me of another book.
I recommend this book to all the children in the world. When children read this book they will enjoy it very much. The illustrations in this book are very beautiful as well as the colors used.
Original Student Review In Spanish
?Has visto un monstruos? Este cuento es de un ni?o que se llama Max. A Max lo mandan a la cama sin cenar. Su mama lo rega?o porque hizo una travesura con su perro. Esa noche se convirtio su recamara en un bosque. Para saber lo que pasa lee este libro.
Este libro me recuerda cuando me vesti de un monstruo. Mi parte favorita es cuando la mam? de Max lo rega?o por hacer travesuras. Este libro me recuerda a otro libro.
Mi recomendaci?n es para todos los ni?os del mundo. Cuando lean este libro les va a encantar. Los dibujos son muy bonitos tambien los colores que usa el ilustrador.