Cuddly Dudley
Written by Jez Alborough
Reviewed by Alejandro B (age 9)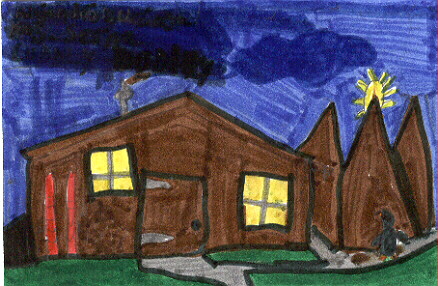 This book is about a penguin that likes to play by himself and doesn?t like to be disturbed when playing. Dudley likes to play all by himself and one day he got upset because someone disturbed him when playing. So he got fed up and went to find a place to play. He waddled and he toddled and walk for many miles until he found a wooden house. At last Dudley had some were to play. He played all around the house. Then all of a sudden he heard a noise at the door. It was his sister she asked if she could come and play. Dudley said she could not play with him.
I liked reading this book because it had many funny parts that made me laugh. Dudley is a very funny and cool character. My favorite part is when Dudley wants to play all by him self sometimes I like to be left alone to play. When reading this book it made me feel great because it was fun and funny.
I recommend this book to all of my friends because it is funny and interesting. It is cool because the book will make you laugh and it has cool pictures. One of my favorite illustrations is when he splash's in the water.