Super Diaper Baby
Written by Dav Pilkey
Reviewed by Joe P. (age 9)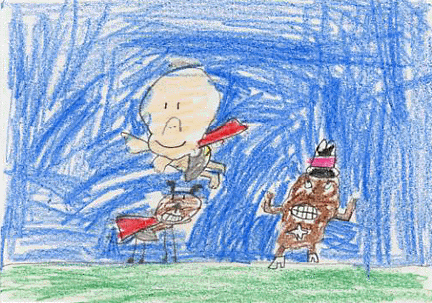 It's a bird! It's a plane! No, it's Super Diaper Baby! No...it's...oh wait you're right! He falls into super power juice and turns into a Super Diaper Baby! He saves the city by beating up a giant turned into a robot. The giant turned into Deputy Dangerous. Super Diaper Baby saved Captain Underpants by getting super power juice and letting Captain Underpants drink it and get his powers back.
I liked this book because it was funny. My favorite part was when Deputy Dangerous turned into poo because everyone made fun of him. When I read this book, I felt funny.
I recommend this book because it was funny and heroic. People who like funny books will enjoy this book.