The Red Badge of Courage
Written by Stephen Crane
Illustrated by Wendell Miner
Reviewed by Zackary H. (age 10)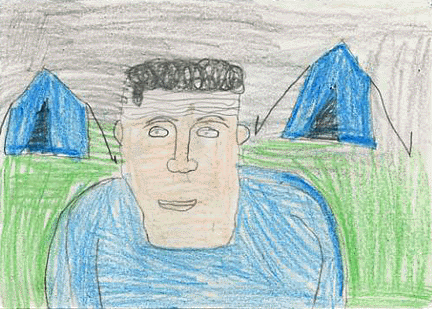 The time is 1863. The setting, the Civil War, America's bloodiest conflict. Henry Fleming, a country boy on the Union side, misses his family. It is endless waiting and endless drilling. Will Henry become a man? Read this book and find out!
My favorite character is Henry Fleming. I like him because he is trying to survive the war with not many friends. My favorite part is when Henry is going through the woods because he got lost and didn't know what to do. When I read this book it made me feel like I was Henry. It made me wonder what it would be like if I were in the Civil War.
I recommend this book because it has excitement and suspense. I think people who want to learn about the Civil War would like this book. So read it and learn about the history of the United States.