The Girl with Silver Eyes
Written by Willo Davis Roberts
Reviewed by Stacey W. (age 11)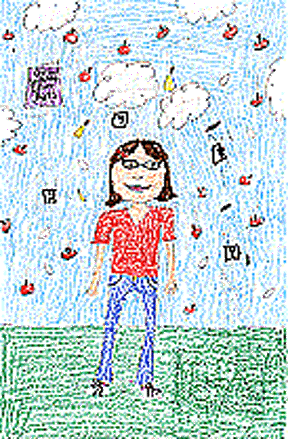 Have you ever wished you had special powers? Katie can move things with her eyes! Katie's mom was always worried about Katie because she had never cried or had any friends. Almost everyone who saw her stayed away from her because she had silver eyes. Katie finds out that there might be other kids with silver eyes.
I don't have a favorite part of the book because it is all my favorite part. Willo Davis Roberts was very creative in writing this book. When I was reading this book I was thinking how cool it would be to have special powers. This story reminded me that life is not always good, but it always works out!
I would recommend this book to everyone because in this book you can't stop turning the pages.