Junie B. Jones is a Beauty Shop Guy
Written by Barbara Park
Illustrated by Denise Brunkus
Reviewed by Erica D (age 9)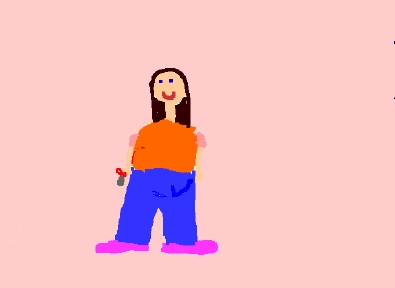 Junie B. wants to be a beauty shop guy because she wants to be her dad's beauty person's helper. When they got home she started cutting her bunny slippers' hair, and she started cutting her dog's hair, and she got in trouble.
I thought the book was great because it was funny and interesting. I have read other Junie B. Jones books but this is one of my favorites. My favorite part was when she went to the barbershop with her dad and Junie got to be the hair cutter's assistant.
I recommend "Junie B. Jones is a Beauty Shop Guy" to my friends and family because it was very funny when she cut her hair and called them spikes.