Snow Day
Written by Lynn PLourde
Illustrated by Hideko Takahashi
Reviewed by Angelica D (age 9)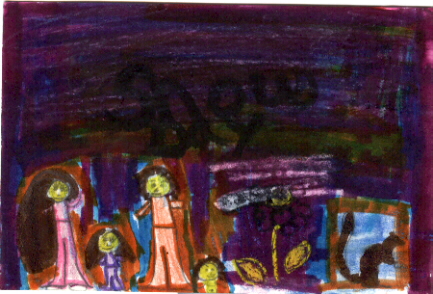 A girl, a boy, a mom and dad woke up and saw it was a snow day. On the snow day they ate breakfast and played outside. When they were done they sat by the fire place and went to sleep. You should try this book. It will freeze your mind. You will feel like you're on a journey in Snow Land.
I think that this book is awsome. As I was reading it it is like a miracle. My favorite part was when they had all of their adventures outside in the snow. It reminded me of a movie that I saw called Friday After Next because it reminds me of Christmas too.
I recommend this book to people who like to play in the snow like my mom. This book tells us how much fun it is to have a snow day. To really appreciate this book you better live some place where it's cold and snows.