Spiders
Written by Malcom Penny
Illustrated by Malcom Penny
Reviewed by student in Mr. Birdwell's 4th Grade Class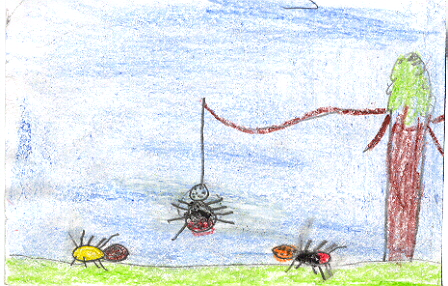 The book was about big spiders and little spiders. They were cool. It talks about a spiders life cycle. You will see black and red ones and underwater spiders too.
This is a great book because makes spiders even scarier. Also, the photos are in full color. The spiders look very dangerous. Last, it was an easy book to read because it used little words to tell you about the spiders.
I recommend this book to everybody. You can learn about little spiders and big spiders and the deadly ones, GULP!