The United States Coast Guard
Written by Michael Green
Reviewed by Tristan B (age 10)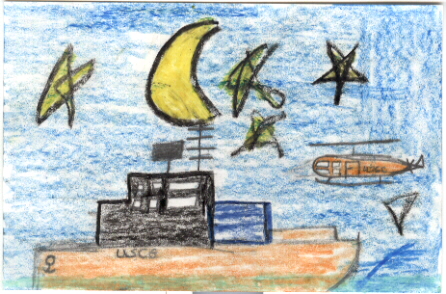 If you want to save lifes you should read about the U.S Coast Guard. It has over 11,000 men and women serving to keep laws on the Atlantic Ocean, Pacific Ocean, and the Gulf Of Mexico. They get over 44.000 guns each year. Do you know 65 foot ships are called cutters. They can go up to 25 knots. How much illegal drugs are in the country? If you don't know you should read this book. michael Green has all kinds of books.
It reminded me about the navy seals because of all their hard training. The colors are blue, red, and green. It makes me want to be in the coast guard and stop crime on the sea.
I recomend this book because of the cool illustrations that show all of the equipment tha coast guard uses. My favorite part is when they have to train so hard. I felt like I was in the coast guard and I hope to join it some day.