Henry and the Paper Route
Written by Beverly Cleary
Reviewed by Samuel E (age 10)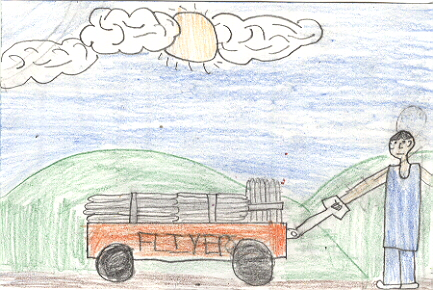 Have you ever wanted a paper route real bad? If you have you can relate to Henry Hudgens the main charecter. This story is about a boy who has nothing to do all day until he heres about an open job for a paper boy. Henry ran in to his room and grabed his coat and ran to the back yard to get his bike and he went off on his bike to go ask for that job. Before someone took it. I think you should read this to find out if Henry got the job. To find out if Henry gets the job read the book Henry And The Paper Route written by Beverly Cleary.
I think the best part was when Henry was in an argument with Scotter. Maybe you would to. It reminded me when I got into an argument with one of my friends. Except me and my friend were arguing over who gets to ride my new bike first.
I think you would enjoy reading this book because I enjoyed it and maybe you will too. So I suggest you read the book HENRY AND THE PAPER ROUTE written by Beverly Cleary. It really is a good book.