Hoops
Written by Robert Burleigh
Illustrated by Stephen T. Johnson
Reviewed by student in Mr. Birdwell's 4th Grade Class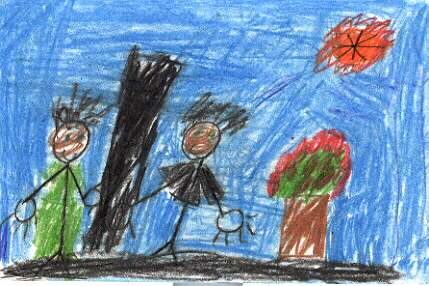 A bunch of L.A. guys are playing street ball and they are good. These guys start playing basketball and one of them arches and leaps. Then he makes a shot. He misses it and the other team gets the ball. Then he slam dunks it. They win the game.
My opinion is that I like the book Hoops because people in the book are all athletic . My favorite part is when one of the guys slam dunks the ball. I felt good when I read this book because it reminded me of the time playd my borther and I won.
I would recommend this book to anyone because it is very cool. The pictures are cool because of the style. Also, as far as poems go this is one I liked and you will too.