Holes
Written by Louis Sachar
Reviewed by Randy D (age 11)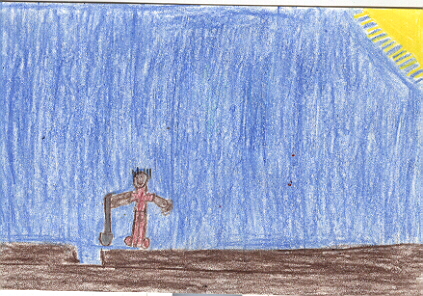 Check out this book Holes. It was about a guy named Stanly who stole and he got caught. He had a choice to go to a camp prison or jail. He chose camp prison. Stanly got there and the guard said you got to dig a five foot hole. It has to be five foot deep and five foot wide. The guard also said watch out for the yellow spotted lizards. To get more information read this book, Holes.
My favorite part was when Stanly's friend ran away. I liked it because it started to get exciting and I like exciting parts. It was exciting because he didn't have any water and he might have died. I haven't read other books by this author, but after reading Holes I would like to read some more. There were no illustrations, but the writing was so good that you can picture it in your mind.
I liked this story and think that kids that like action and exciting parts would like this book. Boys would probably like this book because of the action. Girls might not like it because there is too much guys in it.