Butter Battle Book
Written by Dr. Seuss
Illustrated by Dr. Seuss
Reviewed by Samuel N (age 8)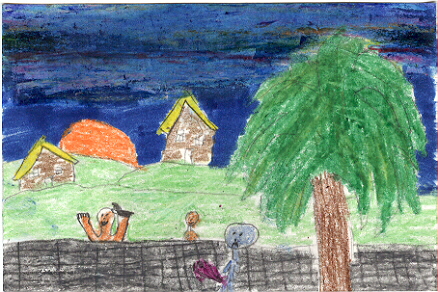 Have you ever heard of yooks and zooks? No, but I know what they are. They are people. In this story there are yooks and zooks. Yooks keep there butter on top and zooks keep thier butter on bottom. They have a battle because they don't like each other. Vanich is a zook. Vanich is trying to hit the snackle berry switch. Vanich and a yook fight. To find out what happened next you should read this book.
You should read this book because it's cool and funny. The kind of genre is fiction. Have you ever read a Dr. Suess book? I like Dr. Seuss books because they are funny and goofy. If you read one, you'll want to read another book by Dr. Seuss. The colors in the story were orange, red, yellow, blue, and brown. This book reminds me of fighting. When I read this book it was cool and funny when the yooks and zooks had robots.
All 2 and 3 graders should read this book becuase it is cool. I recommend this book to people who like Dr. Seuss books.