Clifford the Small Red Puppy
Written by Norman Birdwell
Illustrated by Normal Birdwell
Reviewed by Phally N (age 8)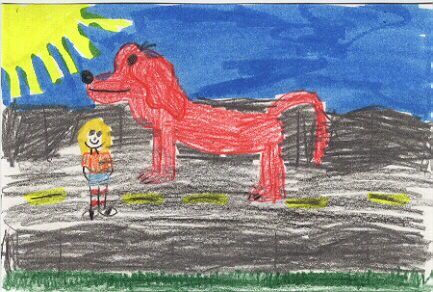 I like this book called Clifford the Small Red Puppy. Clifford was growing. He was growing because he wants to grow up. Clifford was growing bigger. He got too big for his collar, he even got bigger then the house. Then Clifford was bigger then the people. That's what the problem was.
This book is really fun to read, It has characters that I like to read about. This reminds me of when I used to have a dog and when my dog had his first red collar. I like looking at the pictures because they are colorful.
I recommend this book because it is fun to read. I want the people that are in second grade and third grade to read this. It is about Clifford and Emily.