Journey Through Heartsongs
Written by Mattie J. T. Stepanek
Reviewed by Saira M (age 9)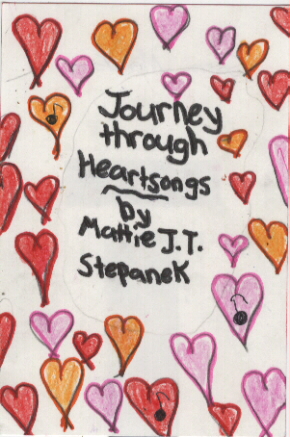 Journey Through Heartsongs is a poetry book. It talks about a lot of things to be thankful for, the miracles that you can create for yourself and for you to believe. This is a very interesting book. To find out what kind of poetry Mattie writes read this book.
This is one of the best books I have read. First, it has poems that make me cry. Also, it showed me how to write better poetry. Last but not least, it taught me that love is always possible.
I recommend this book to people who like and enjoy poetry. It has emotion and you will like it.