The Scarecrow
Written by Cynthia Rylant
Illustrated by Laurel Stringer
Reviewed by student in Mr. Birdwell's 4th Grade Class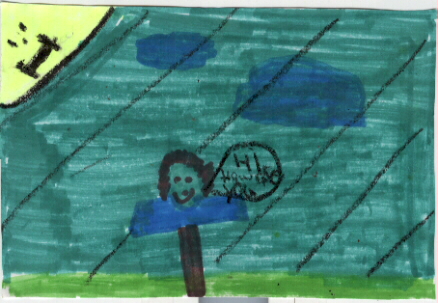 The scarecrow does not care what he is. He is made out of a broom, cloth, sticks, rocks, grass, and all sorts of things. All he is made for is to scare birds off into the distance. To learn more about the scarecrow read this book.
I think this book is a good book because he said that he does not care what he is. This a lesson kids need to learn. I also liked the words they use. They are very descriptive. The pictures are colorful and big. They make the scarecrow very real.
I recommend this book to kids who like poems or scarecows. But, anybody would enjoy it. So, please look for it and read it.