Judy Moody Saves the World!
Written by Megan McDonald
Reviewed by Megan C (age 10)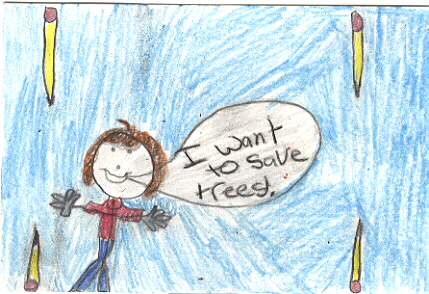 This book is about a girl named Judy Moody who wanted to save the world. She used only one pencil to save trees. She also recycled bottles with her class. Judy climbed up a tree because no one wanted to help her save the world from pollution. If you want to find out if she ever came out of the tree you'll have to read this book.
I really like this book because it remined me of my sister when she wanted to save trees and she only used one pencil just like Judy. My favorite part in this story was when judy said I really ate a shark because it seemed funny to me. Also I liked the charcters Judy and her brother Stink. There are other books by the same author, but I haven't read them yet. I'm still looking for other books by this author.
I recommend this book to people who like Megan McDonald's books. I also think any one would like this book. People who want to save the environment would also like to read this book.