Dogs Don't Tell Jokes
Written by Louis Sachar
Reviewed by Joycie R (age 10)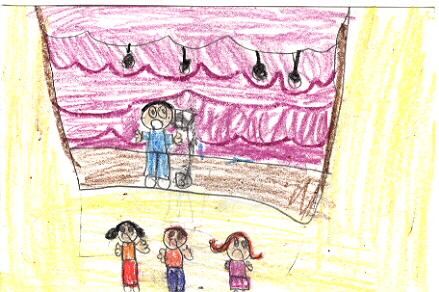 The story begins with a smile. There is a boy that is named Gary. Gary is a boy who got voted for the Class Clown. When Gary tells jokes the kids never laugh. Gary often daydreams. It starts in late night in a talk show. He was sitting next to a beautiful starlet. Then Gary wrote a story called The Boy Who Ate Fire. When the teacher saw it the teacher said "It is only one sentence" and Gary said "but you said you could write how many sentence you want". Gary has a girlfriend, she always laughs at his jokes. Find out what happens next with Gary and his girlfriend. Read it at your local library.
My opinion is that I like this book because it's funny and I like funny books. My favorite part is when Gary dreams about taking off his clothes and putting it in his locker and he forgot were his locker is. The character reminds me of my brother because he dreams too. I also like to daydream like Gary. I've never read a book that is like this book.
I like this book and would recommend it to kids that like funny books. I also think that kids that like to daydream would like this book. I think you should read this book.