Amber Brown Goes Forth
Written by Paula Danziger
Illustrated by Tony Ross
Reviewed by Julieana M (age 10)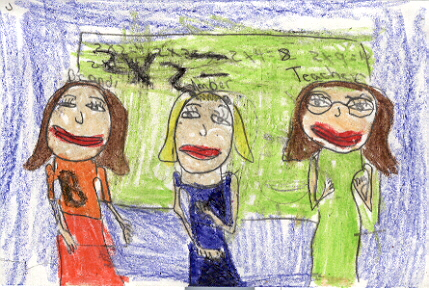 Have you ever been scared to go to 4th grade or another grade? Then you should try this book Amber Brown. She is a fourth grader who is trying to be friends with a girl named Brandi, but she keeps thinking about her old friend Justin.
I really like when Amber has a spaghetti race with her mother. I really like Amber's shoes because they have rhinestones on them. Another reason why I like this book is I am in 4th grade too!If you like the story so far then you should read this book.
I recommend this book to people of all ages and for people who love to laugh. Also, you should read this book because it will remind you of good or bad memories. You should not read this book if you do not like chapter books.