James and the Giant Peach
Written by Roald Dahl
Illustrated by Quinton Blake
Reviewed by Devin H (age 11)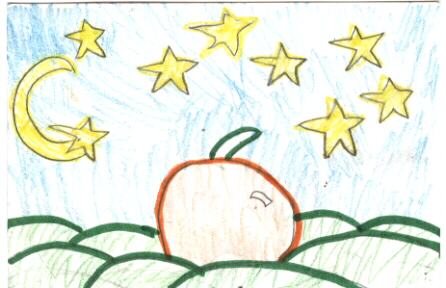 This book is about a boy named James who lives with his two aunties who beat him. James takes an amazing trip in a giant peach. He meets some giant insects who becomes his best friends. They travel across the ocean together to New York City in the peach. When they arrive the police do not know who they are.
My favorite part in the book was at the end when James was singing a song about the giant insects and how wonderful they were. I like the characters because they fight a lot. Also, they remind me of my friends and I when we went on a camping trip. When I read this book it made me think about my friends and how we do things with each other.
I highly recommend that you read this book because it is funny,crazy, and adventurous. I think it was a great book. After that you should watch the movie and see if the book and the movie are the same.