Scooby-Doo and the Map in the Mystery Machine
Written by Gayle Herman
Illustrated by Duendes del Sur
Reviewed by Redanos B. (age 10)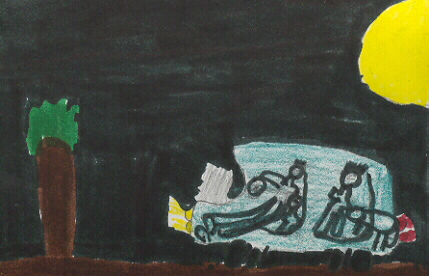 One day Scooby-Doo and his friends left Vinny's pizza. They went to the Mystery Machine. A truck came by and the person in the truck beeped at them. Scooby-Doo went under the car to hide. Then they found a map. Everyone looked at the map and they followed the map into the forest. They found out who owned the map and where it led. Scooby Doo and his friends his found a bad guy and then he was arrested.
Parts of this story made me think that Scooby-Doo is kind of a wimp. Scooby-Doo did find a map though so he does good stuff too. I'm not sure who my favorite character is because they all are good. I liked the pictures in this book because they were kind of like cartoons. They helped tell the story.
I recommend this book to kids who like cartoons. It's fun to read a book that you can watch on tv.